Driving forwards with branding and website design for automotive technologies company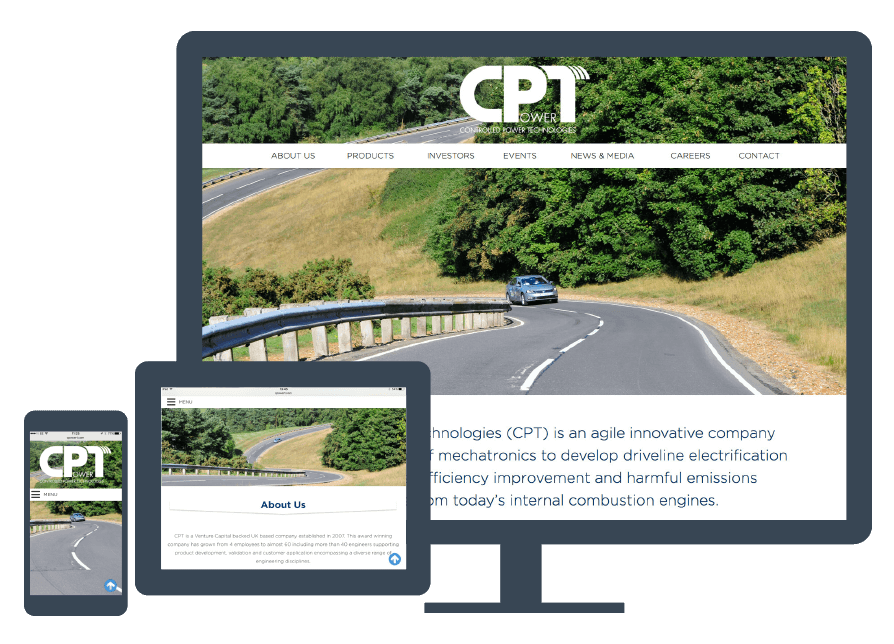 Background:
Controlled Power Technologies (CPT) is an agile and innovative company operating in the field of mechatronics, delivering driveline electrification solutions. Their products enable fuel efficiency improvement and harmful emission reductions from today's internal combustion engines, making them a key player in the group of British manufacturers which are helping to drive forward initiatives for more sustainable transport. Create2Convert has been working with CPT since we created their brand and identity in the early 2000s.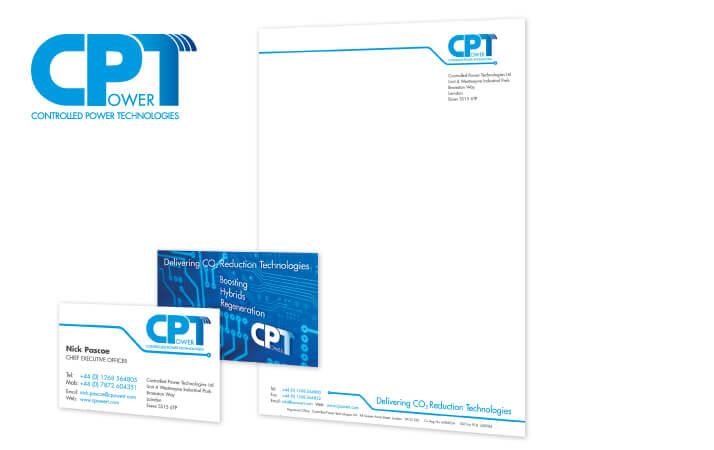 CPT needed an effective solution which helped them to inform their prospects about the events they were attending, along with an engaging platform on which to showcase extensive technical and press related material, detailing their products.
Challenges:
It was vital that Exubra designed a solution which was capable of reflecting CPT's position as a forward-thinking thought leader in their industry. The solution also had to be easy to access and provide visitors with a user-friendly experience.
Solution:
As CPT's preferred partner, with extensive knowledge of their business and products, Create2Convert were in an ideal position to help them improve CPT's online presence, communicating the value of their expertise and products more effectively.
We set about developing a super responsive engineering website which would be a valuable resource to CPT, providing their prospects with; a product information base, a route to make enquiries, and a focal point for their news and updates.
Offering secure 24/7 business-grade and managed hosting as a foundation, we built a search engine-friendly and easily navigable website which enables them to add and edit content with ease. The website was made for mobile, and accessible to end-users whether they are on the move or sitting at their desktop.
Conclusion:
With the use of our online project management tools and extensive design and development expertise, we were able to ensure that we delivered a fully responsive automotive website solution on budget and within the desired timescales, satisfying CPT's needs.