Tailor made brochure design and online marketing to identify a leading national name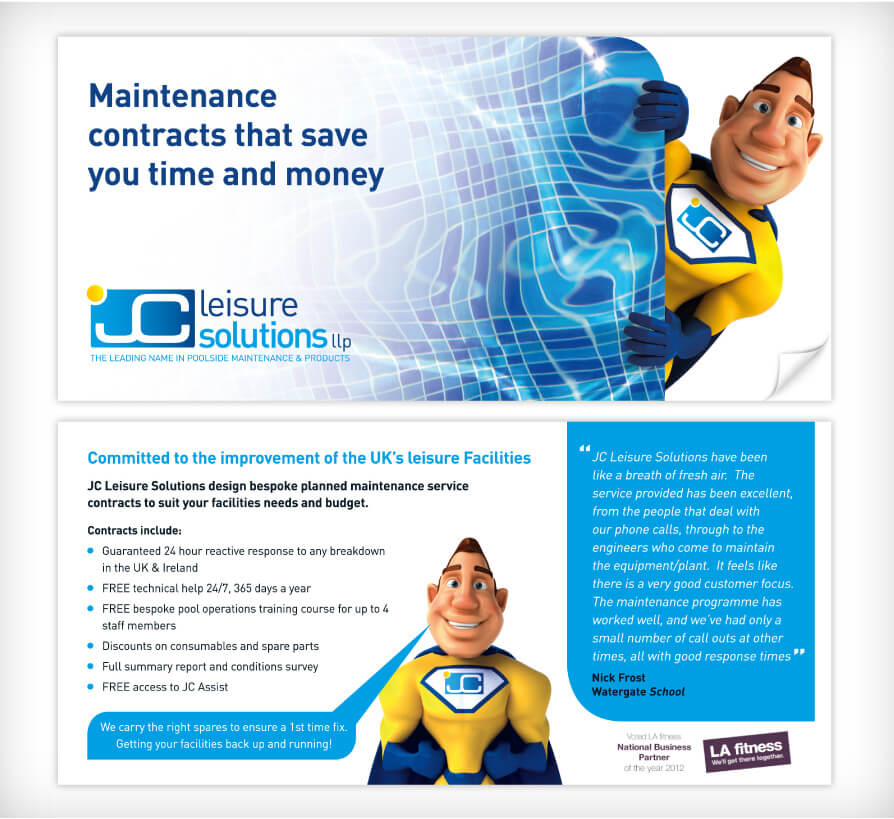 JC Leisure is the leading national name in poolside maintenance and products. They offer a fast reactive service and tailor made maintenance and commissioned us to create tailor made brochure design as well as other marketing solutions.
The client's problem:
JC Leisure wanted to elevate their market position to establish themselves as industry leaders and differentiate themselves from their competitors.
Our solution:
Having worked with the team to identify their brand and business benefits we created characters, created tailor–made brochure design, provided digital marketing and event graphics to consistently and uniquely convey what makes them different to the competition.
Results:
Since our engagement, the company has gone on to win numerous new contracts, securing reliable business growth and future success through positioning themselves as the market leaders.