Reflecting values with a brand identity that lasts for Retail Week Awards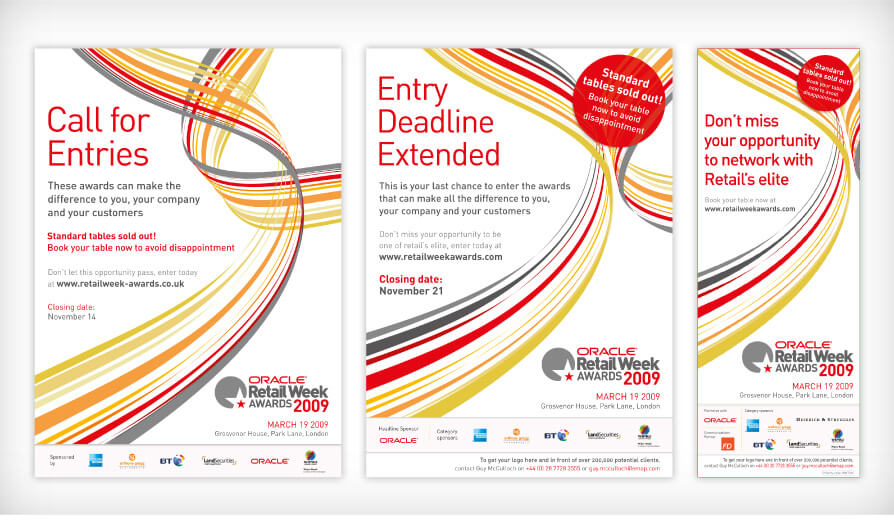 The Retail Week Awards, located in London, have become the standard bearer of excellence, highlighting every year why the UK remains the world's shop window to the very best in retail and that is why they deserved a brand identity that lasts.
The client's problem:
The management team felt that their current branding didn't reflect their values or the regard and admiration they had within the retail industry.
Our solution:
We developed a new brand identity that effectively captured the values, reputation and perception of the business and was designed to take the Awards forward into a new era of success. We also provided copywriting and print design services for advertising and marketing opportunities.
Results:
The brand identity we created for the Awards has stood the test of time. Five years on from its creation the identity continues to deliver and serve its purpose. The advertising work we provided generated twice as many entries as the year before.