Branding, website and packaging for Supplement Brand, Well.Actually.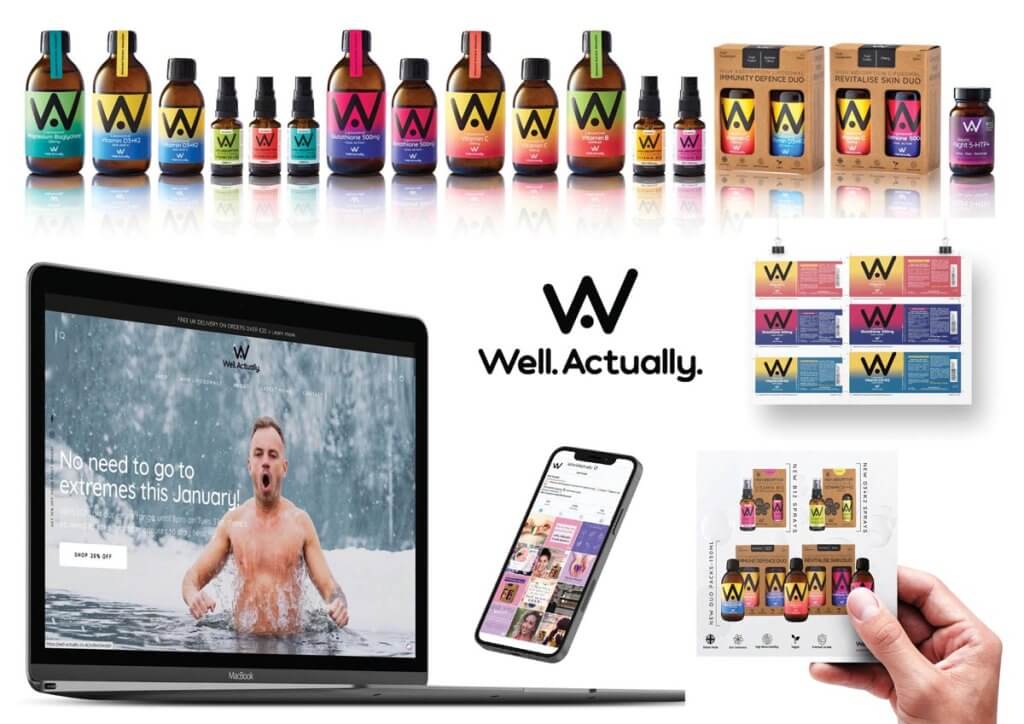 Welcome to our portfolio page showcasing a recent branding, website, and packaging project we completed for leading vitamin and supplement brand, Well.Actually. At Create2Convert, we pride ourselves on delivering high-quality design solutions that captivate and engage audiences.
Our team of experts worked closely with the brand to develop a unique and cohesive visual identity that truly reflects its values and mission. We designed a modern logo that captures the essence of the brand's message and personality. The typography, colour scheme, and graphic elements were all carefully selected to ensure consistency across all branded materials.
For the website, we crafted a user-friendly interface that showcases the brand's products and highlights their benefits. We incorporated features such as product descriptions, customer reviews, and detailed ingredient information to help visitors understand the quality and effectiveness of the products.
In addition, we also created stunning packaging designs that truly stand out on store shelves. The packaging was carefully crafted to convey the brand's message and connect with its target audience.
Overall, this branding, website, and packaging project was a true testament to our commitment to delivering exceptional design solutions that drive engagement, build brand loyalty, and, ultimately, business success.