Branding and mobile-friendly website helps to resolve disputes for mediation company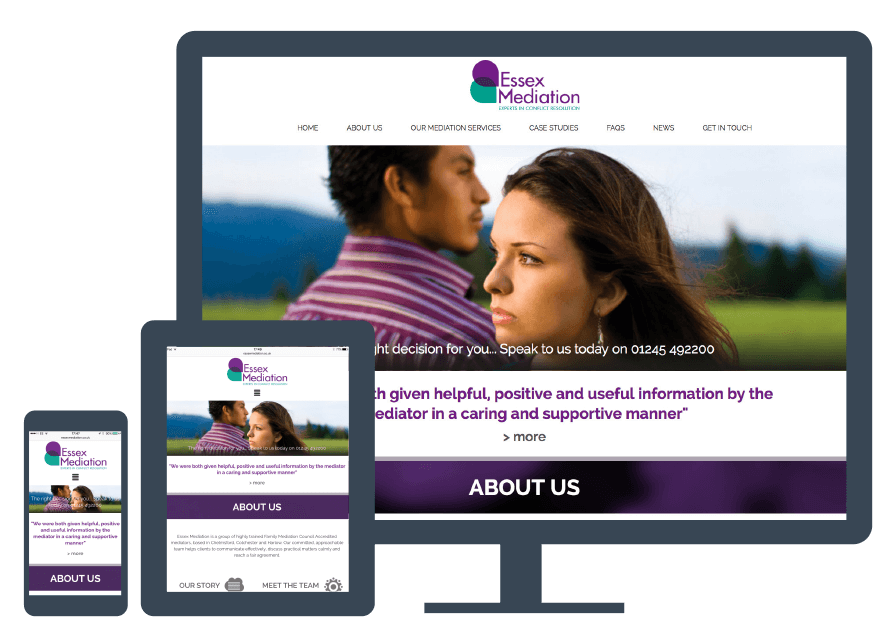 Essex Mediation is a group of highly trained Family Mediation Council Accredited mediators, based throughout Essex. Their committed, approachable team helps clients to communicate effectively, discuss practical matters calmly and reach a fair agreement.
The client's problem:
Essex Mediation first came to us in 2006 in need of a professional website solution to drive business and effectively convey the approachable nature of the business to its target audience. After continuing to provide our services to them for 8 years we carried out a branding exercise which identified the need to improve their image and positioning in the marketplace.
Our solution:
We designed and developed a new brand identity and created a new mobile-friendly website, which we redesigned and developed to improve their online presence and accessibility with a responsive design to make it mobile-friendly. Providing both brand and marketing copywriting as well as design and development we continue to deliver digital marketing and print design solutions. We also provide a monthly Search Engine Optimisation and Adwords Campaign management service.
Results:
We have continued to successfully position Essex Mediation as the leading provider of professional Mediation within the South East. By providing ongoing support for their mobile-friendly website and monitoring their brand perception we are able to continue to improve business growth and authority among prospects and customers within the marketplace. Our Search Engine Optimisation and Adwords management service continues to bring people to their do and ensures that they are staying ahead of the competition, top of mind and can be found online when people need them.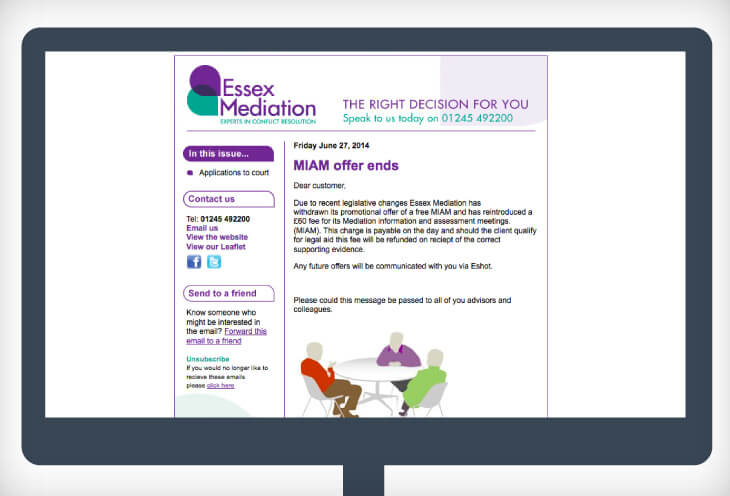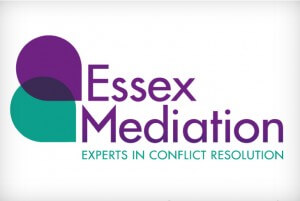 "Communication was excellent throughout, the team were always available to help, and they delivered a high quality service that exceeded our objectives to agreed timescales."