Landscaping the future with logo design and web design for The Pond Specialist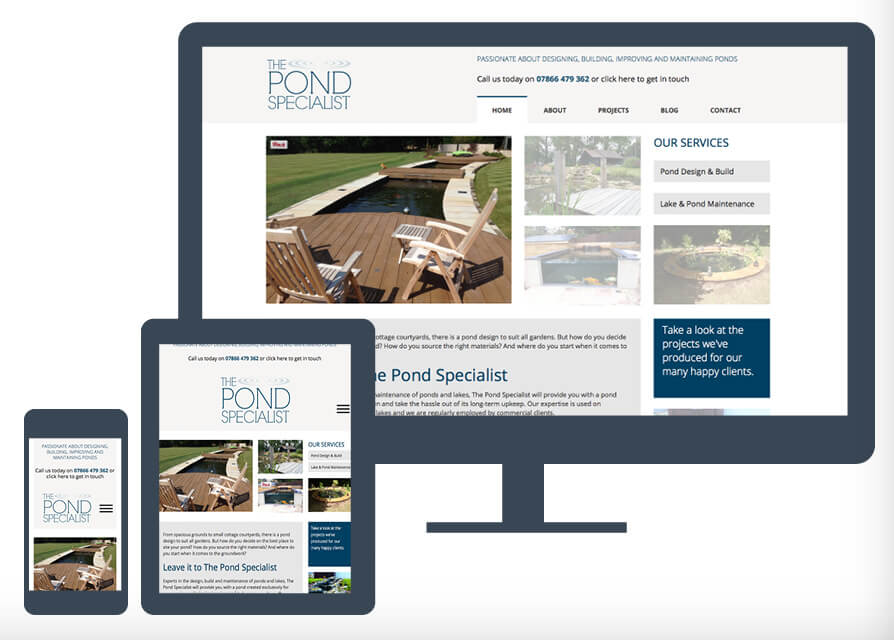 The Pond Specialist – Experts in the design and build as well as maintenance of ponds and lakes –  will provide you with a pond created exclusively for your garden and take the hassle out of its long-term upkeep. Their expertise is used on everything from garden ponds to lakes.
The client's problem:
It was established that The Pond Specialist needed to raise its profile within the Landscaping Industry, so the quality of design and build as well as their professionalism can be showcased.
Our solution:
We identified the need to re-brand the business in order to appropriately position the business. Using innovative branding and marketing techniques, and our proven digital expertise, we continue to assist The Pond Specialist with their planned growth and development with the use of consistent and effective on and offline strategies.