Logo, website and marketing design for Music Week Conference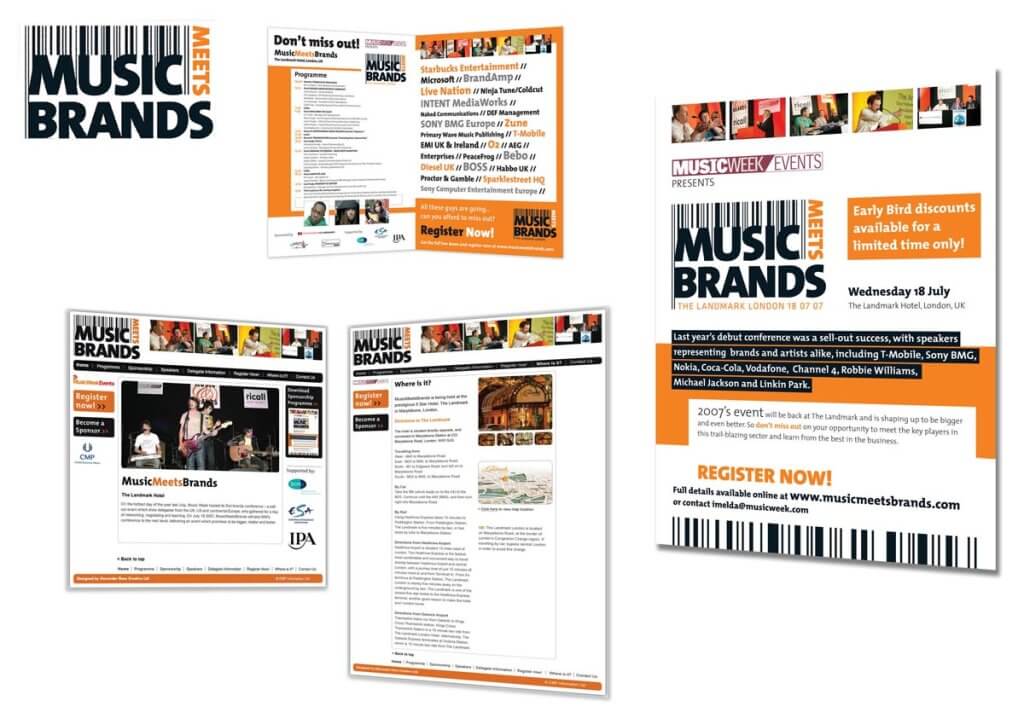 Welcome to our portfolio showcasing a recent project we completed for Music Week – an online music publication. At Create2Convert, we believe in the power of practical and creative design to drive engagement, build brand recognition, and, ultimately, achieve business success.
For Music Week, our goal was to create a fresh and modern logo, website and marketing design that reflected the brand's unique voice and mission. We developed a sleek and clean design that conveys the energy and excitement of the music industry. The typography, colour scheme, and graphic elements were all carefully selected to ensure consistency with the brand's overall image.
In addition, we also designed a new website for Music Week that showcases their content in an engaging and user-friendly manner. We optimized the site for easy navigation and incorporated features such as social media integration and newsletter signups to increase audience engagement. We also developed an attractive advertising package that helps the brand monetize its web traffic and generate revenue.
Finally, we also provided marketing design services to help Music Week reach new audiences and build brand recognition. We developed eye-catching graphics for social media channels, email campaigns, and other marketing initiatives.
Overall, this music week logo, website, and marketing design project was a true testament to our ability to deliver comprehensive design solutions that help businesses achieve their objectives. With our expertise and dedication, we were able to help Music Week strengthen its brand image and engage with its target audience more effectively.