Manufacturing business B2B and B2C brand identities and websites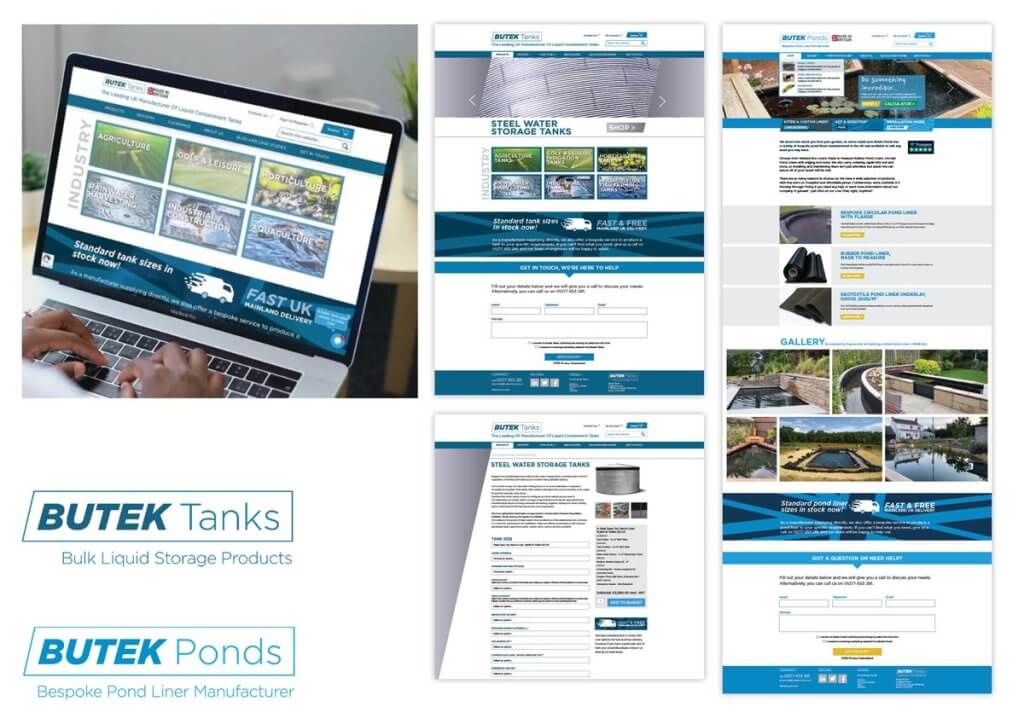 Welcome to our portfolio showcasing a recent project we completed for a manufacturing business looking to build B2B and B2C brand identities and websites for Butek Tanks and Butek Ponds! At Create2Convert, we are passionate about delivering exceptional design solutions that not only look great but also effectively communicate the unique value and benefits of our client's products and services.
With this particular client, we aimed to create two distinct websites – one catering to B2B clients and another targeting B2C consumers. Our team worked closely with the client to understand their business, their target audiences, and their unique selling propositions. We then developed a comprehensive branding strategy that conveyed their message to both sets of customers.
For the B2B website, we crafted a professional and sleek design that speaks to the needs of industrial buyers. We emphasised the quality and reliability of the products and made it easy for businesses to find what they're looking for. We also included features such as product ranges and spec sheets to provide more detailed information about the products.
On the other hand, for the B2C website, we created a visually engaging and user-friendly platform that showcases the brand's products in an approachable and relatable manner. We developed an e-commerce store that streamlined the purchasing process, making it easy for consumers to buy the products they need.
Overall, this manufacturing business B2B and B2C brand identities and websites project was a true testament to our ability to deliver tailored design solutions that meet the needs of our clients. With our expertise and dedication, we were able to help this client successfully connect with their target audiences and grow their business.